Barbados Minister of Agriculture Indar Weir has said they will begin licensing medical marijuana facilities in February.
It has only been 6 months since medical marijuana was passed in Barbados.
Minister Weir said "By February all of the necessary information should be in the public domain, so that the public will be aware of the process and what they have to do in order to be able to start to apply for licenses."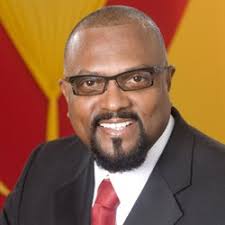 The Barbados Medicinal Cannabis Licensing Authority has yet to release all the regulations and information on licensing.
The price for a medical marijuana cultivation license and manufacturers is currently unknown.
But Weir has hinted that cannabis business licenses will not be cheap in Barbados. Saying "We have to be frank about these things and face the reality where this industry is going because if you have done any research on the industry, you would realize that it takes major investment to make it work."
However he did say that smaller businesses will have opportunities. Stating "There is always a place for the small man which would be facilitated by Government who would create space for them and opportunities for funding."
The medical marijuana legislation calls for three tiers of cultivation licenses. Tier-1 being for small local farms, with Tier-3 for large farms that will export cannabis.
Barbados is investing heavily in it's medical cannabis program. Paying special attention to cannabis research and development.